Overview
Sales Navigator is one of the integrations that the LeadGenius extension supports. Search contacts in a company within minutes!
How to use Sales Navigator to search for contacts within a company
Navigate to an Account in Sales Navigator and click into the extension bubble that appears in the bottom, right-hand corner. This will show you the Streams that are available.
To search for contacts within the company click on the 'Find New Contacts' stream. A window will open and you'll be prompted to enter the Contact Title and choose whether you'd like to do a duplicate check against your Salesforce, Hubspot or Outreach instances. Once done, click 'Run Stream'.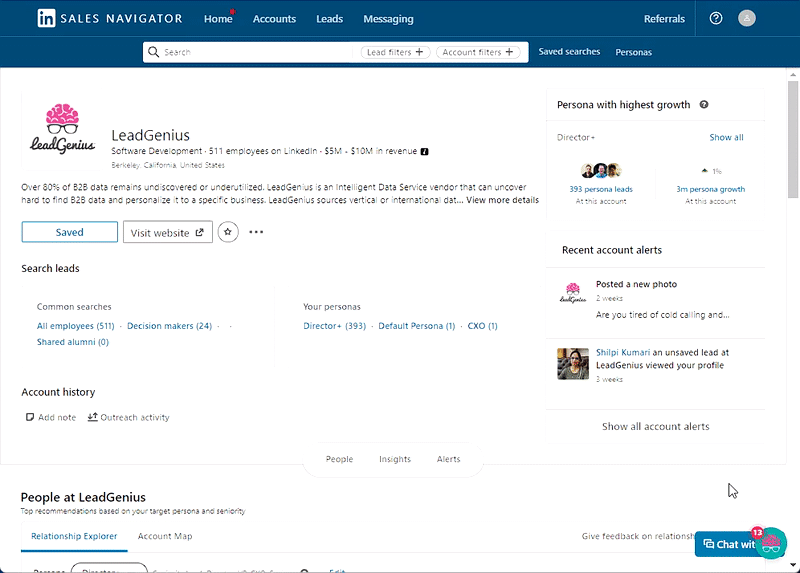 A panel on the right-hand side of the screen will appear. Search results will be displayed. You can choose multiple contacts from the search results and click on 'Get Profile'.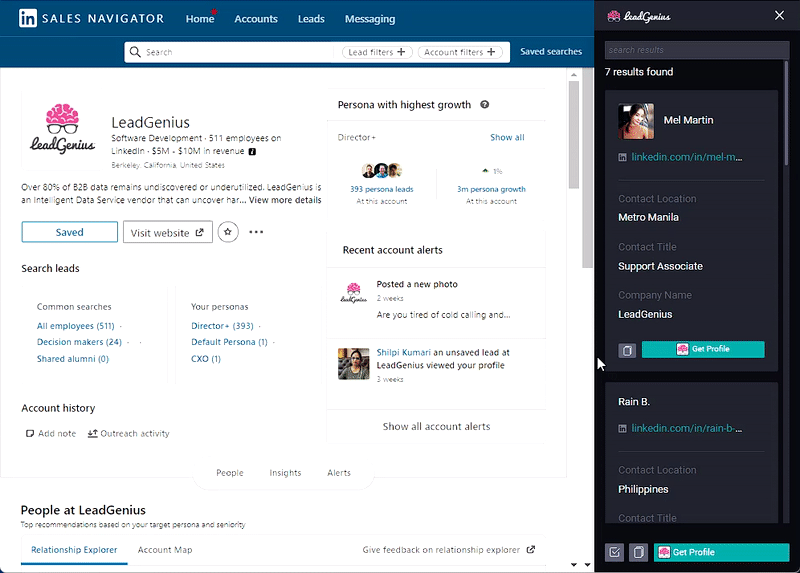 Once the contact information is generated, click Launch Next Stream and run Add to (CRM) to add the contact details to your CRM