This setting is only available to an Admin of a team on an Enterprise subscription
As an Admin, you can choose what streams and how they are displayed to users in your team. This guide will focus on arranging the categories and streams displayed when users click the Extension bubble.
1. Click on the Extension icon and click on Manage Settings.



2. The Dashboard will open to the General settings of the Extension tab by Default.
Go to Organize Streams or Configure Streams.



3. Click on the arrow on the right of the integration to expand and view the streams in each Integration.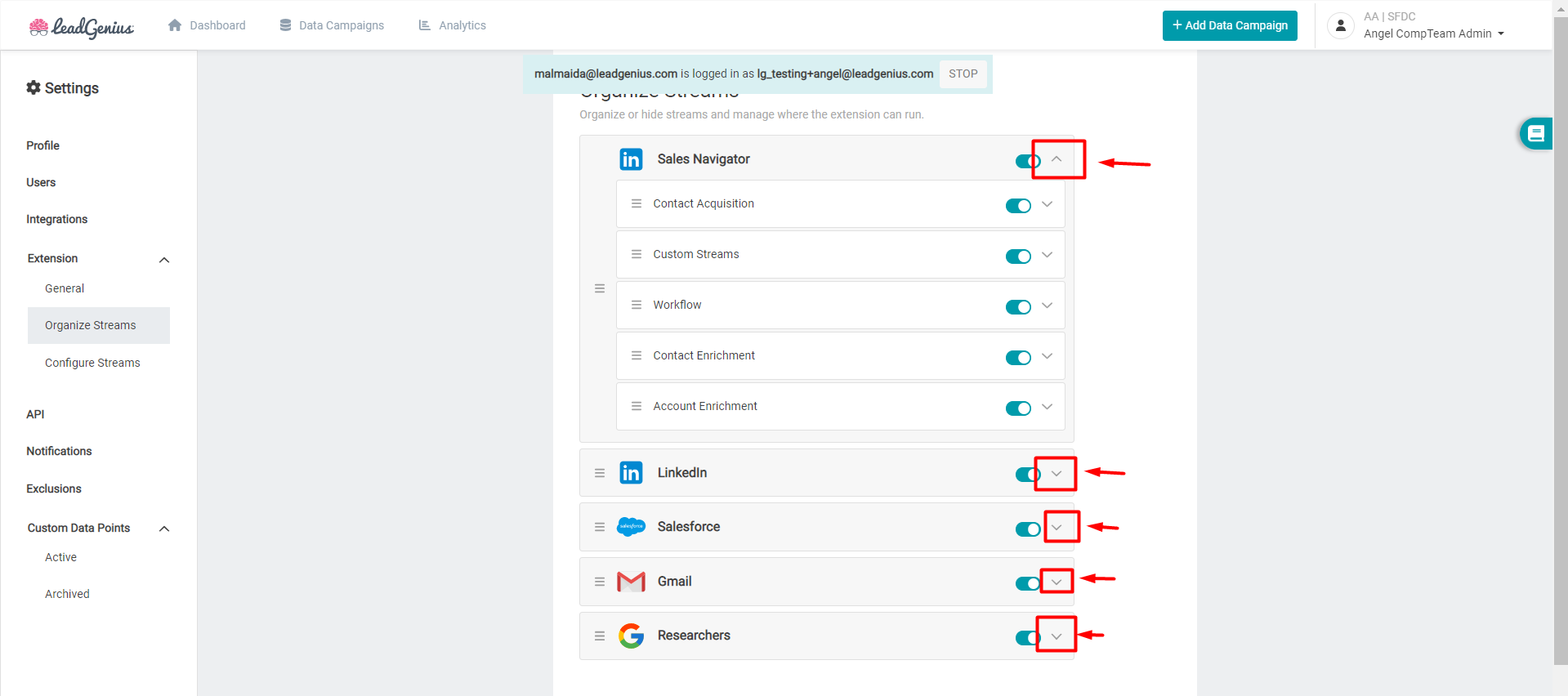 4. Grab and move a category or stream to the order in which it should be displayed to the user when they click on the Extension bubble. In this example, we're moving the Salesforce. You can choose to change the order of each stream within each integration as well.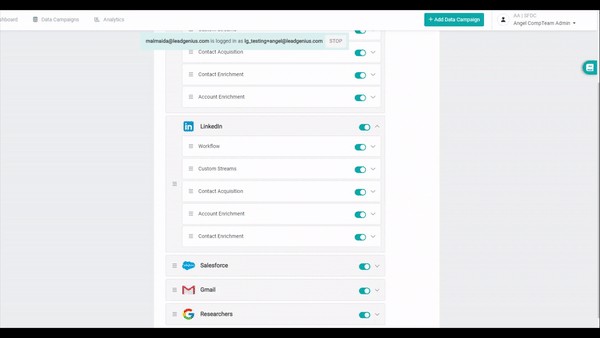 5. How it appears to a user in your team before and after you've made changes
Before organizing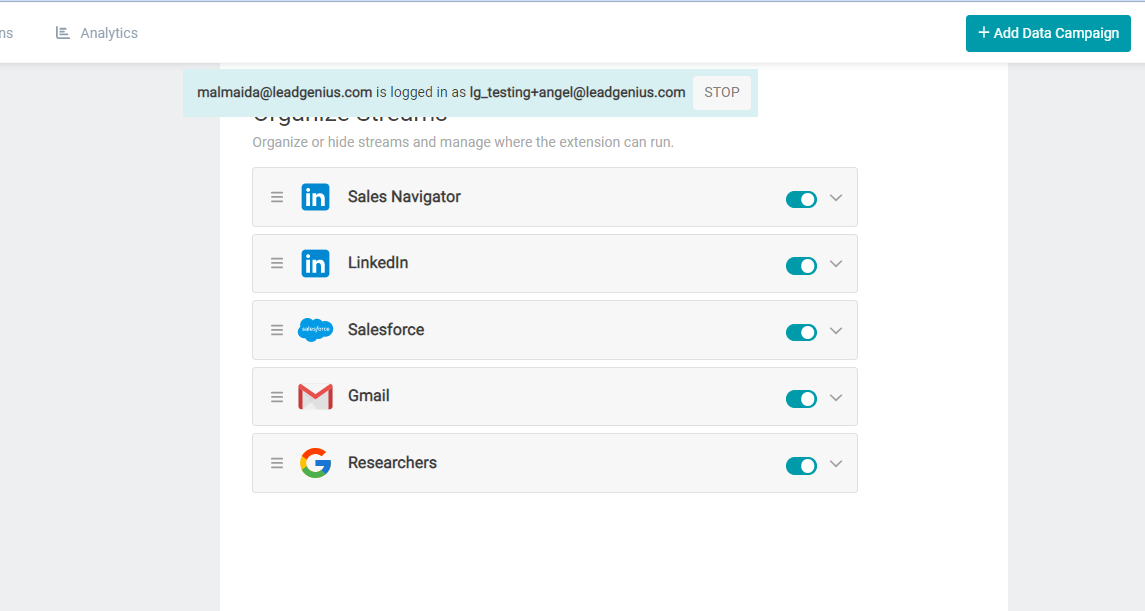 After Organizing