How do I set up Hubspot Integration?
You can set up integration by following the steps below in Datahub
Click on your name at the top right

Select Settings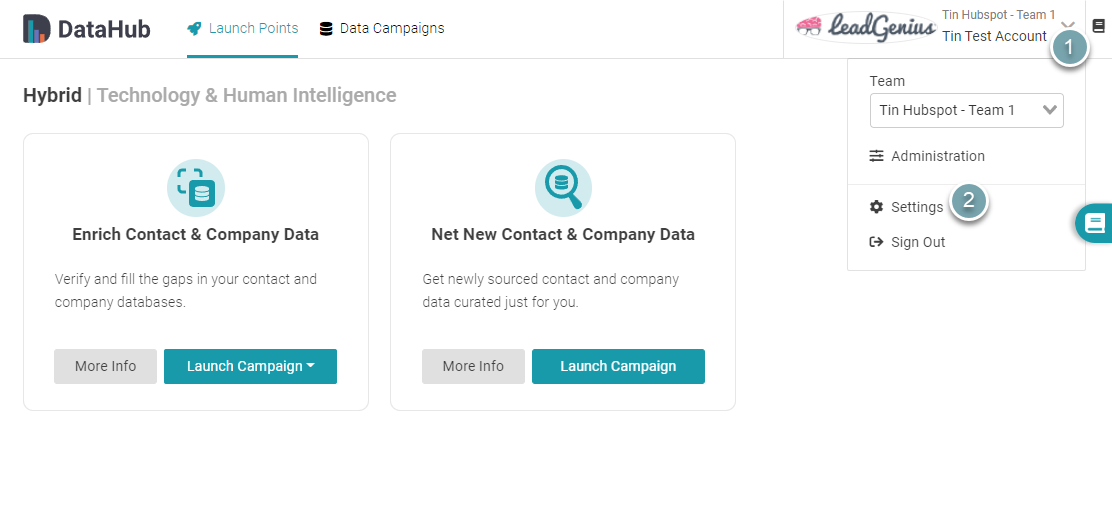 Click Integrations

Click Connect under Hubspot
Note: If you do not see the option to connect to Hubspot contact your Account Manager to have it enabled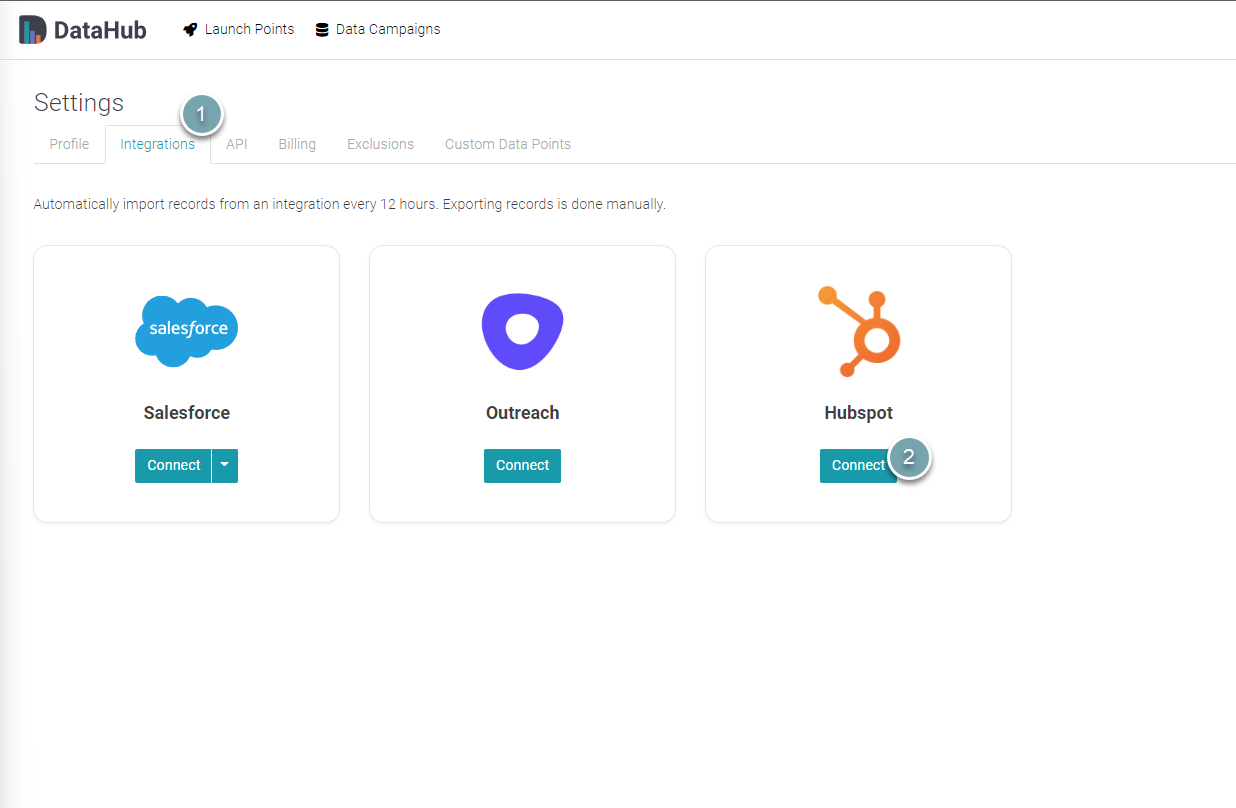 You will now be redirected to the Hubspot login screen, confirm the connection.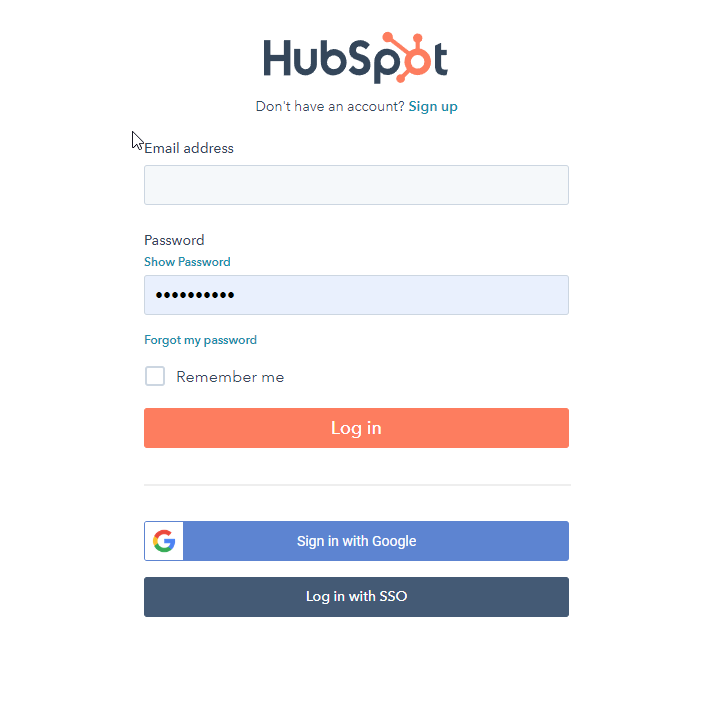 Login using the person who has the correct permissions to import data. Once you're connected you will be directed to the Configure mappings page.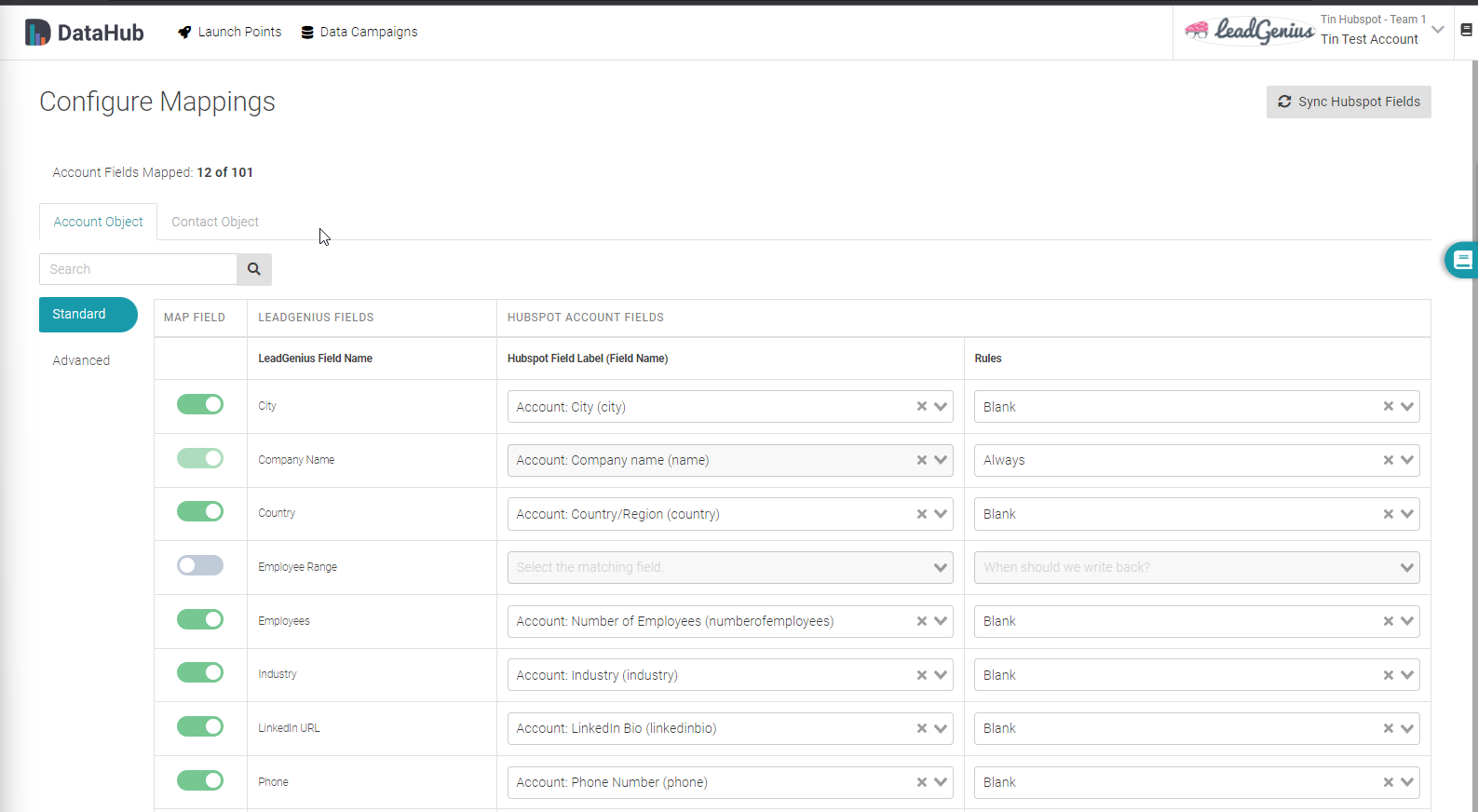 Follow this guide to map your CRM fields to LeadGenius Datapoints.