Overview
LeadGenius' In-App Chat allows you to be able to reach out to your AE, AM, or CSM with any questions you might have.
The In-App Chat is available within the campaign detail pages for all segments.

Chat Basics
Which users are part of the chat?
The Admin and members of their LeadGenius team are members of all chats, as well as your AE and your AM or CSM. 


How do I tell which members are online?
Members who are online will show up outlined in green, and in full color. Offline members will show up with a grey outline and in muted colors. You can hover over the avatars to see the name for each of them. Any anonymous users will be shown using a random animal. The Grouping Feature also shows other members that are included in the chat.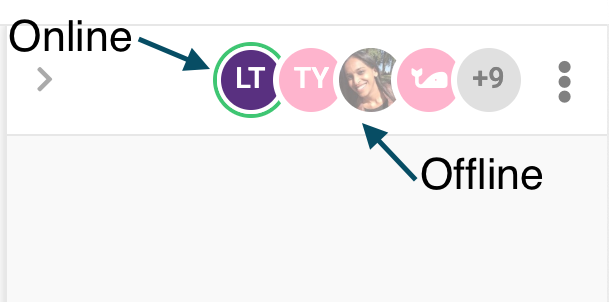 Are members notified of messages if they're offline?
Yes. Offline members will receive an email to let them know they've received a message. They can then log into the dashboard to reply.
Chat Notifications
You can change your preferences for receiving chat notifications by clicking on the menu to the right of the chat members.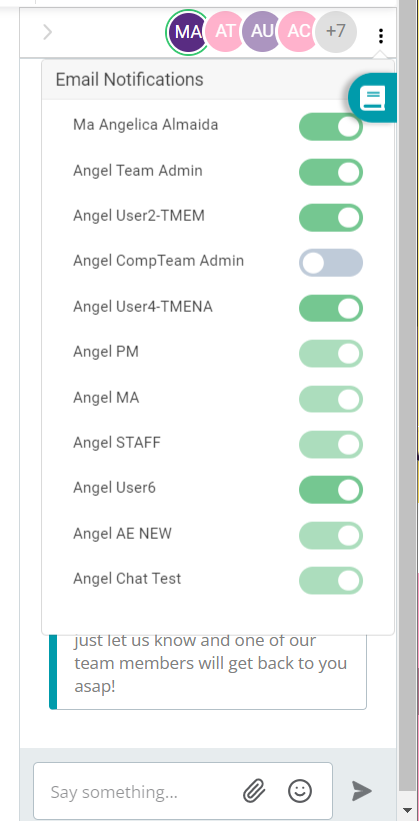 or by going to Settings > Notifications > Campaign Chat Messages

Changing your chat notification preference within the campaign will change your notification preference only for that campaign while changing it in Settings will change your notification preference for all the campaigns in the team you are currently in.